After a girly night out with friends of ours who were attending Art Basel in Hong Kong, my friend Maryam and I decided to tag along and booked the next red eye flight out of Dubai to the city that really never sleeps. 
Landing in Hong Kong at 6:00am, we spent most of our morning sleeping on the sofas in the lobby lounge of Shangri-La in Kowloon, thanks to the 12:00pm check-in rule thats apparently taken very, very seriously at this hotel. In attempt to pass the time, we found a cute little cafe around the corner from our hotel called the N1. Coffee & Co. and devoured a few above-average cream cheese bagels.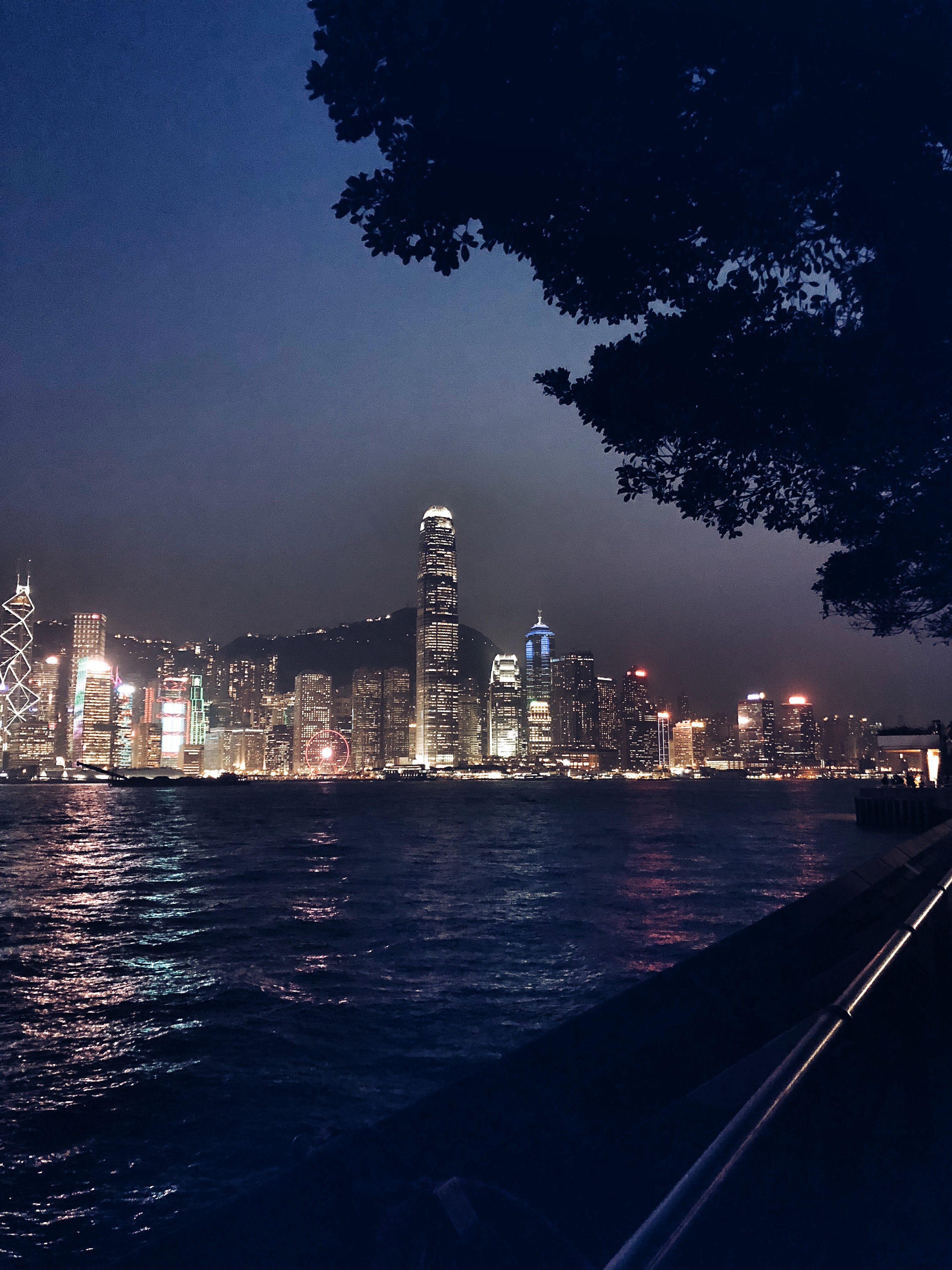 Our room had a beautiful view of Hong Kong Island and the exhibition center where Art Basel was to be held the following day. The city is gorgeous and we couldn't wait to get out and explore it. Luckily for us, our friends managed to get us full access to the hottest events taking place across the city. We started the night off at the Christie's launch and made our way up to a rooftop bar nearby called Sevva. It has a spectacular view of the city- and the live soul band that was playing made the experience absolutely dreamy.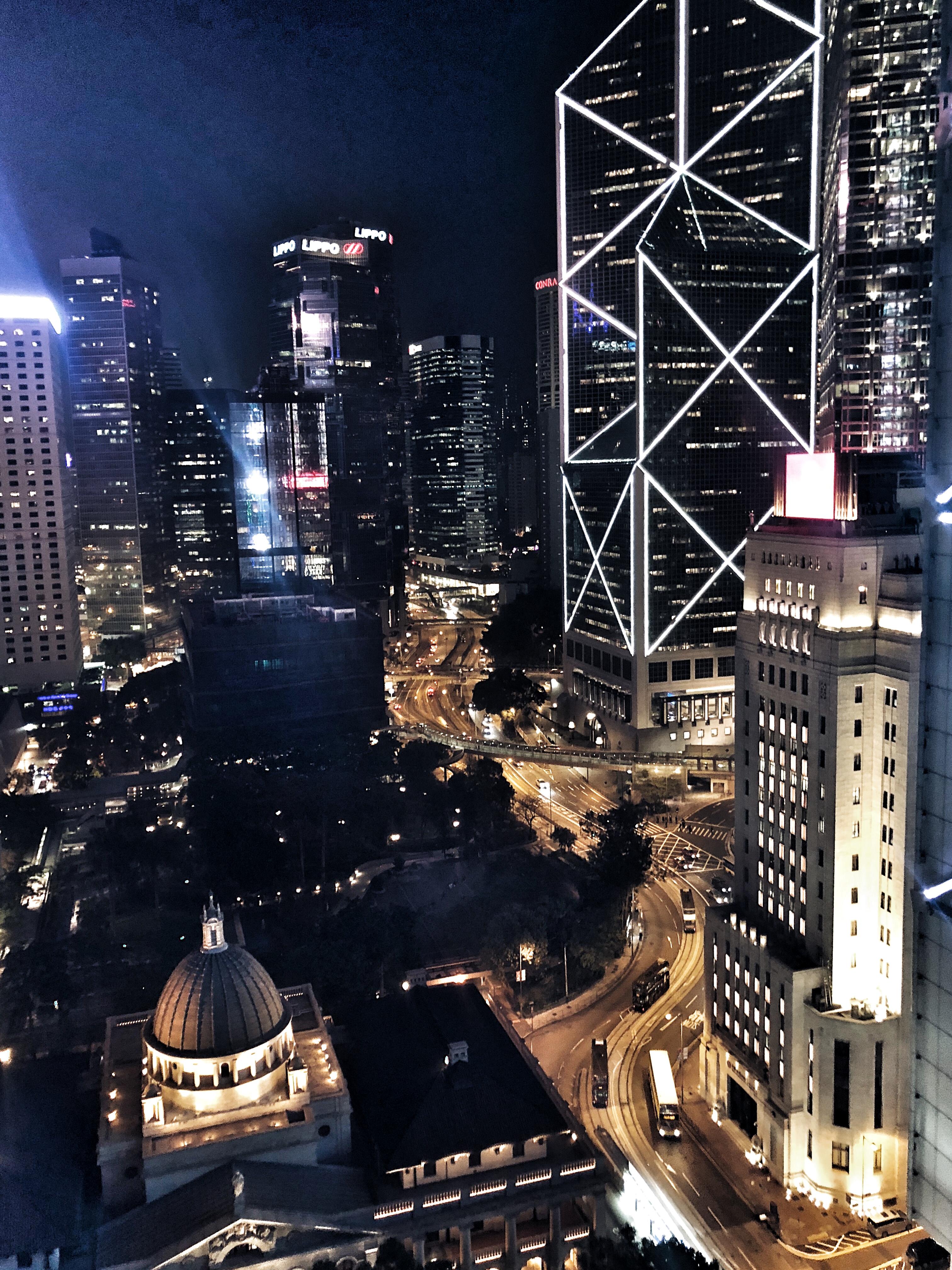 Three Pinot Grigio's in and without a minute to waste, we arrived at Sheung Wan's western market where Hauser And Wirth were hosting a party to honor their exhibition by Mark Bradford. We danced the night away amongst the cool crowds of people and went to bed feeling a little more cultured. 
There's not much sight-seeing in Hong Kong so my friend Maryam and I decided to do some shopping. Our first stop was the IFC mall, which looks somewhat like an airport and houses every brand you can possibly think of. We did however come to the conclusion that it wasn't worth shopping in Hong Kong due to the extortionate prices of luxury goods.
In the near distance outside the mall we could see the observation ferris wheel that overlooks Victoria Harbour. I braved my fear of heights and we bought two tickets for the 7:00pm ride so that we can watch the sun set over Hong Kong. We got the ferry back to Kowloon, which was a thrilling and beautiful experience. I highly recommend you use the ferry to get from the Island to Kowloon and vice versa.
That night, we had dinner at Ce La Vi. in Hong Kong, it's all about the views and if you suffer from Vertigo, I don't recommend you visit this spot. But I do urge you to brave it and drop by for a quick dinner. If you know me at all, you know I have a very sweet tooth, and it's at this restaurant that I had one of the most memorable desserts: the white chocolate junta sake cream- which is basically deep friend white chocolate ice cream.
After dinner we decided to have a night-cap at Cassio, one of the coolest bars in the city. Don't let its interior fool you- this bar hosts some of the best international DJ's n the world. It's got a charming outdoor terrace with fairy lighting and tropical print sofas. We spent most of the night shazaaming the club tracks and trying to order drinks- the staff aren't very invested.
Maryam and I aren't huge art fanatics but we managed to spend the entirety of the next day at Art Basel and grew a great fondness for some of the artists and pieces we came across. Hall by hall, we experienced some incredible installations and were in awe of some of the art we came across. I made it a firm decision to attend Art Basel every year from here on out.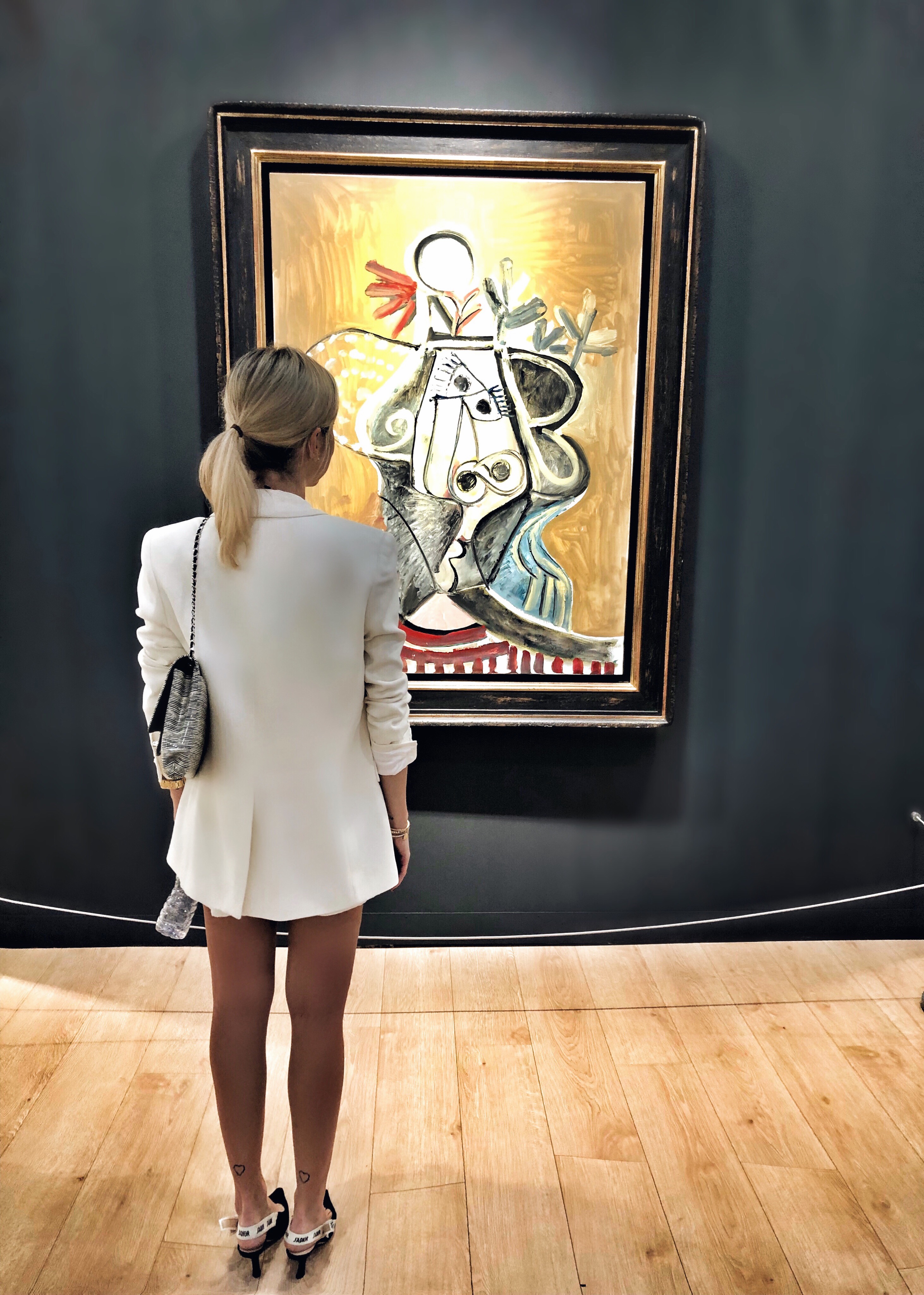 That night, we had dinner at Yardbird, a restaurant that came highly recommended by my friend Taibah who lived in Hong Kong for a few years. Yardbird is an izakaya-style eatery offering grilled, skewered chicken dishes and insanely unique cocktails. We were lucky not to queue up under their no-reservation policy and the maitre'd secured two seats for us at the bar. The staff is hip (and good-looking) and the interiors are urban and stylish. I recommend the sweet corn tempura, the inner-thigh yakitori, and the chicken egg-fried rice.
The next morning, we made our way up to Victoria Peak to watch the sunrise- one of the most magical experiences of my life. It was surreal sitting among the clouds, looking down onto Hong kong's skyline. We went by tax because we wanted to watch the sunrise, but there's a tram that takes you straight up to the observation deck. That evening, we enjoyed dinner at Zuma in the central district. The food was surprisingly average, but the terrace has a beautiful setting, hanging just above the hustle and bustle of the busy streets.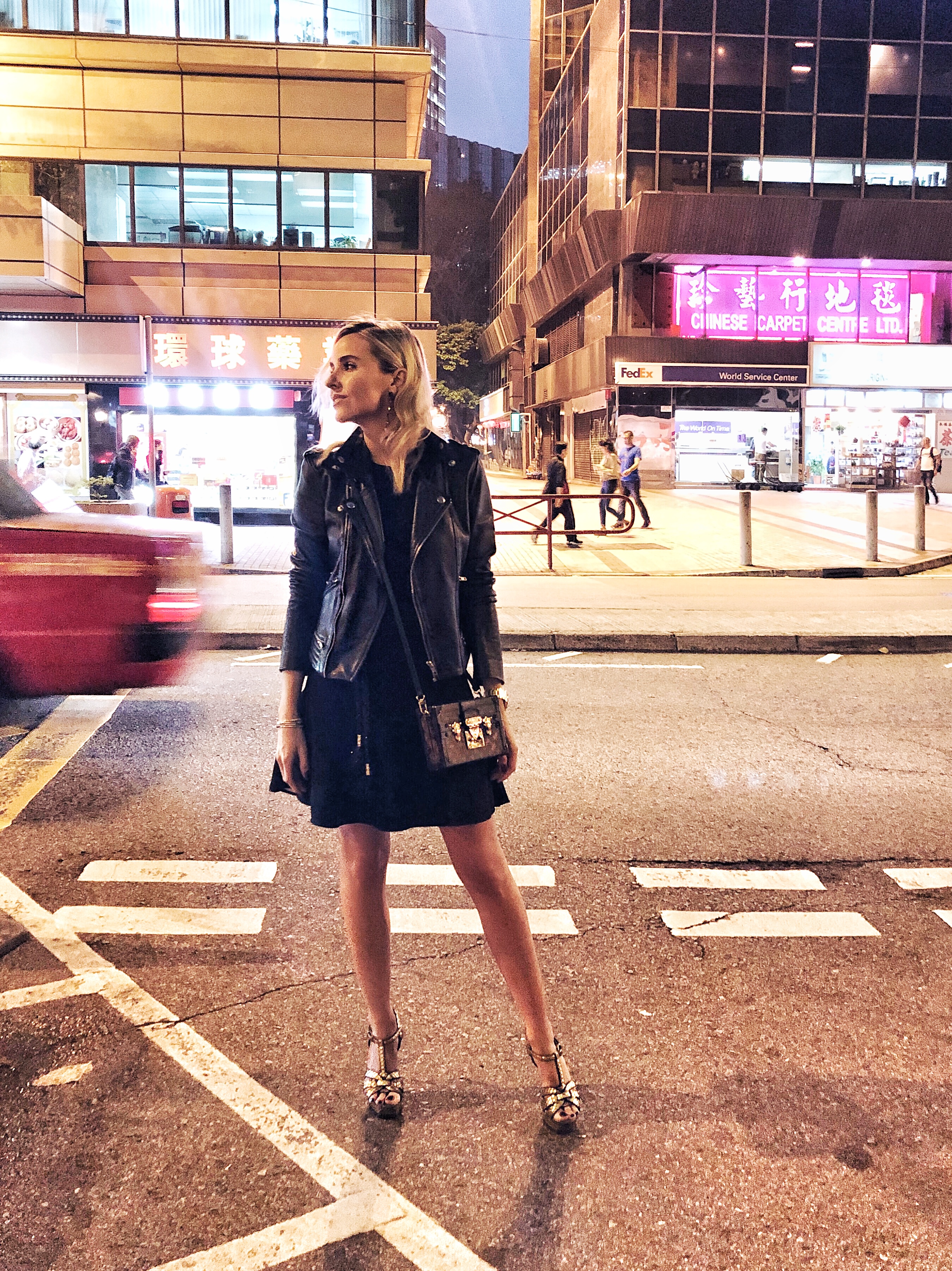 Hong Kong is a city that made me feel alive, tremendously alive. Its a city that will remind you that life is for living. Enjoy it!