One of my oldest and dearest friends Sarah is getting married this summer, so we decided she needed a proper send-off with a girly weekend in Galle, Sri Lanka. This wasn't your typical wild hen weekend but rather a relaxing getaway ahead of Sarah's hectic summer- what with all the planning of a destination wedding in Istanbul. We took a 7:00am red-eye flight out of Dubai (which meant we had to be in the airport at 5, and which consequently meant I had to wake up at 4) and landed in Colombo around 13:30 in the afternoon.
I booked a "good conditioned KDH high roof" van for the 3.5 hour southern expressway drive to Thalpe, Unawatuna, a few kilometers from Galle. This was my second time in Sri Lanka, but I had forgotten just how lush and green its jungles are, and tried to take in as much as I could as we sped down the highway to reach our villa in time for dinner. 
Villa 5 is a beautiful 5-bedroom serviced villa by the beach. It is contemporary in design and very tastefully decorated. Our entire stay there was just perfect except for the pesky mosquitos, who seemed to only like the taste of me. Make sure you pack a mosquito repellant and ask the staff wherever you're staying to net your bed.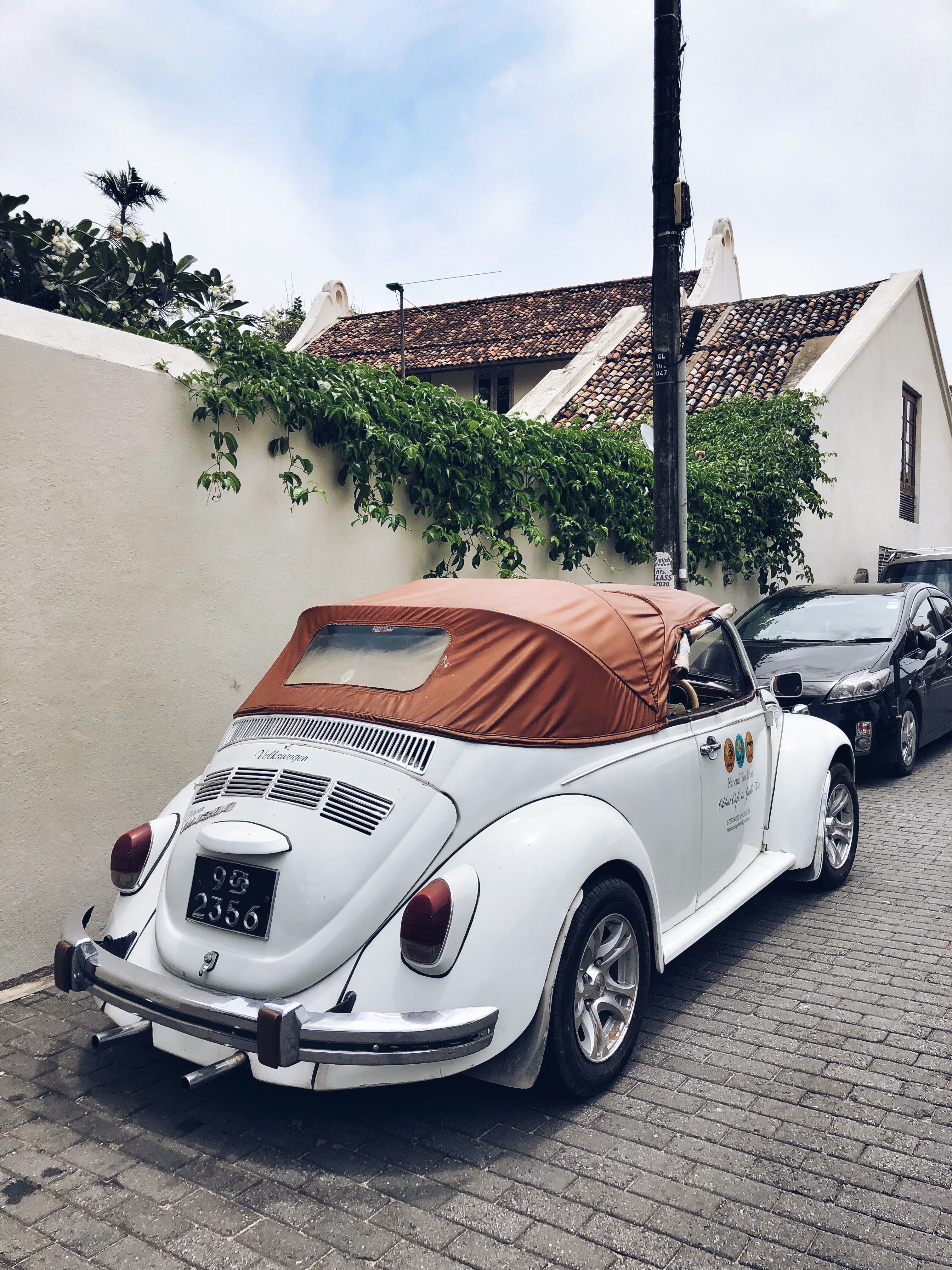 The next morning, with full bellies (you must try the traditional Sri Lankan egg hoppers) we decided to wander around the narrow roads surrounding the Galle Fort. Its a very charming area with lots of cute little boutiques and cool restaurants. We decided to stop off at Poonies Kitchen, a hidden gem of a place. As you walk in, you'll pass through the Mimimango boutique, that sells handwoven beach bags and colorful accessories. Poonie's decor is quirky and funky, and I felt really happy sitting there having my chicken coconut curry. Poonies has a very hippy feel to it, taking a lot of inspiration from the 70's in terms of color and ambiance. Their cocktails are great too. 
The bride's sister, Lina, organized a canoe trip through the mangroves; I think I speak for everyone when I say this was the highlight of the trip. Parts of the jungle felt almost untouched by the human hand. It was serene, with monitors popping their heads out through the bushes and monkeys swinging around the trees. We got to taste cinnamon leaves and make lotus crowns. We finished off our little excursion with a magical bicycle ride through the jungle. 
After what I considered to be one of the best night's sleep I've ever had, we walked down to Wijaya beach, a few hundred feet away from our villa. We heard rave reviews about the Pizzeria on the beach, but we were still full from breakfast and had to rush to town as it had started to rain.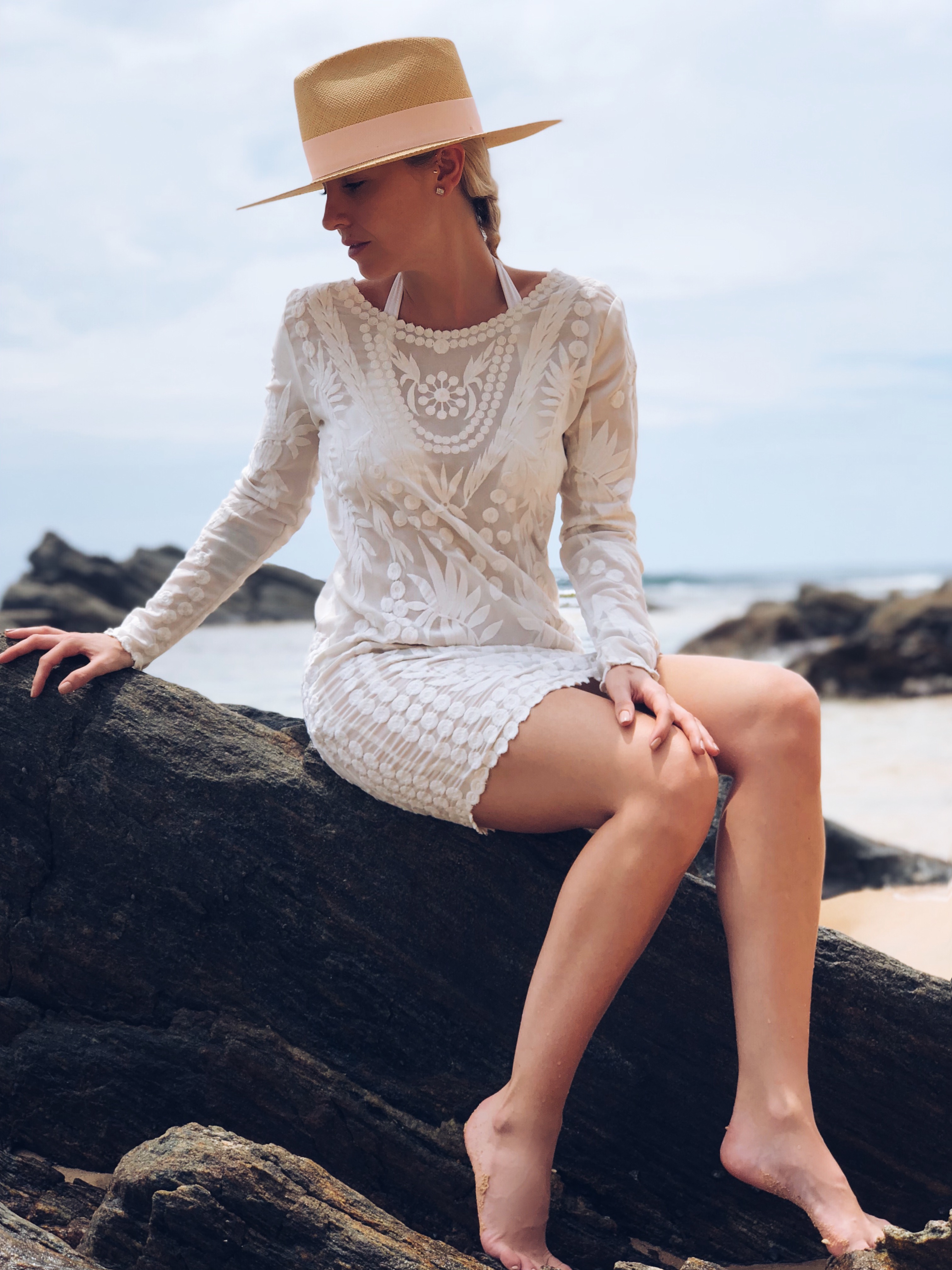 After washing up the salt water with a dip in the pool, we got on our rickshaws and headed straight to the Sanctuary Spa. The walls were dotted with hundreds of reviews, and for good reason. This was one of the most magical experiences I've ever had in my life. I was escorted up a make-shift flight of stairs to reach an open air room surrounded by beautiful palm trees. I could hear the birds singing while the rain drizzled- just the right amount. I never wanted to leave. My full 60 minute Ayurvedic massage cost me $19.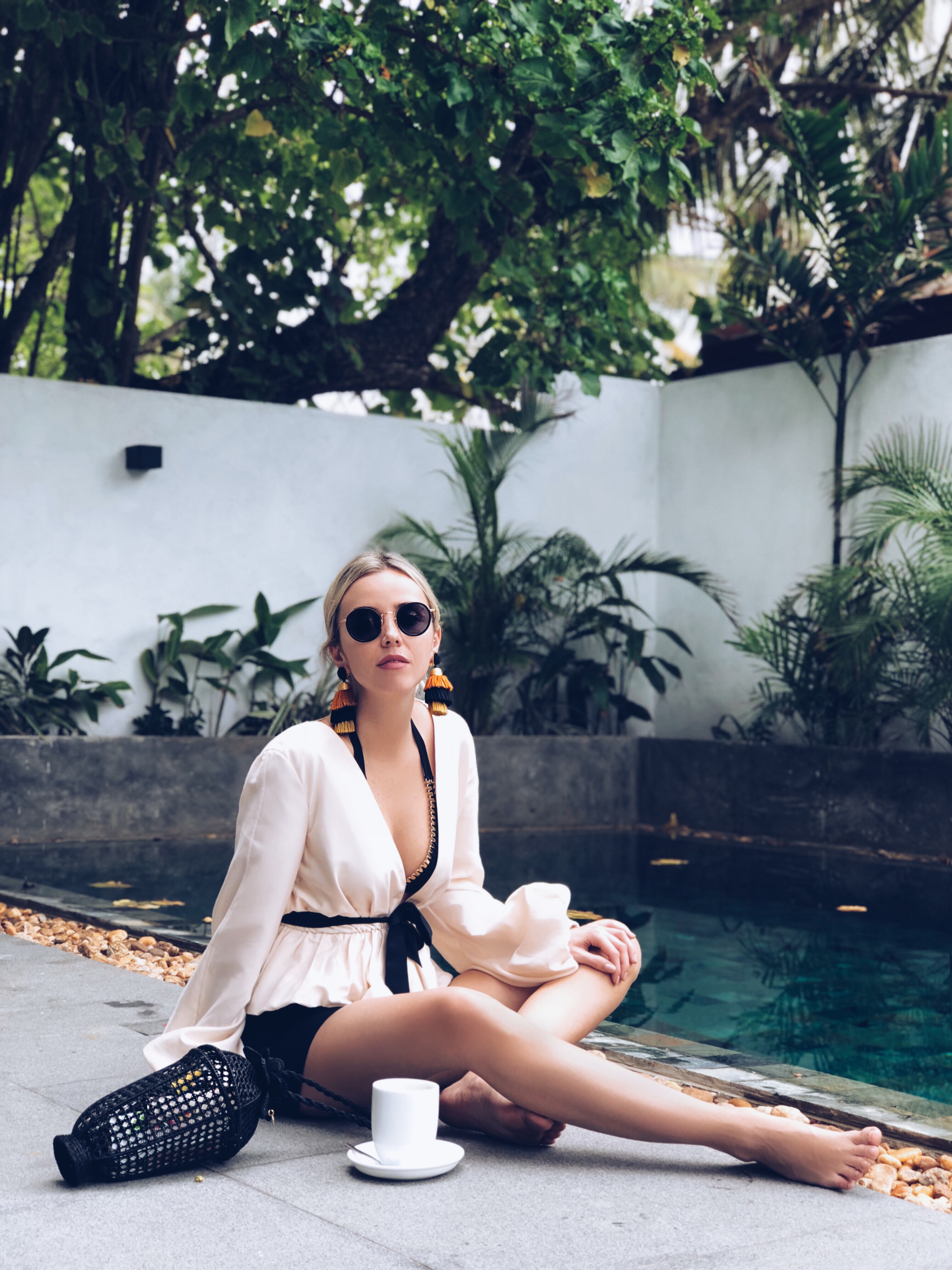 Later that night, we had a spectacular dinner at the Owl and the Pussycat, which luckily for us was only a 5 minute walk away from our villa. I had a friend who had just moved to Sri Lanka for a 6-month Sabbatical with her husband (Hello? Life goals!)  and she invited us to a 70's themed flower power party happening at Zazou beach, a mere 3 minute tuk-tuk ride away from where we were having dinner. We danced the night away and Sarah ended up getting thrown into the pool- a very fun night for all. 
I was really sad to leave Thalpe the next day, but we decided to make the most out our holiday and head up to Colombo to grab lunch there as our flight wasn't until late. We sat on the terrace of the Galle Face hotel and had a somewhat decent meal. I wanted to take the girls to one of my favorite food spots in Colombo, Ministry of Crab. It's a little bit touristy, but there's no denying they serve some mean sri Lankan crab. Definitely hit it up if you're ever in Colombo.